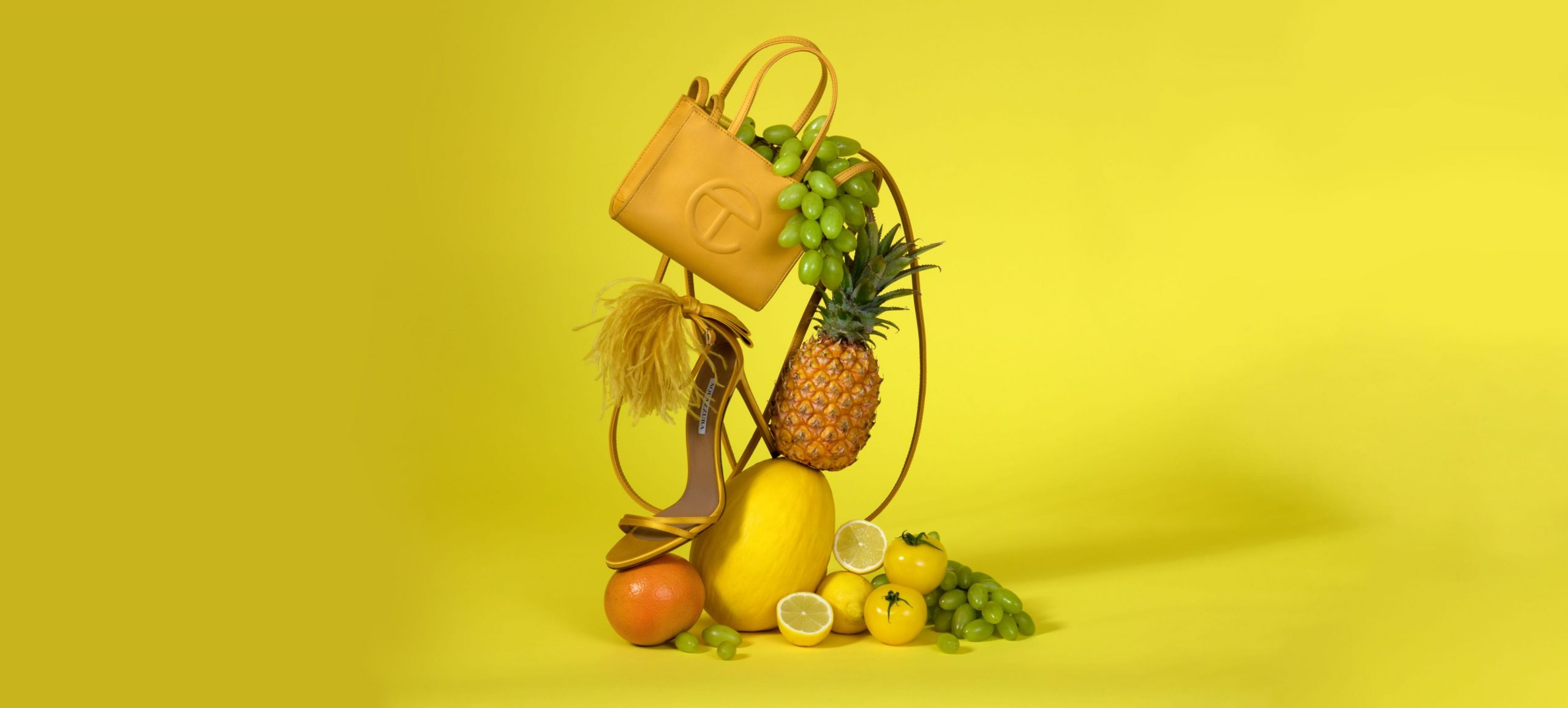 Lampoo
Fashion addicts, change your habits
Expertise
Campaign concept creation
Art direction
Photography
Copywriting
Advertising
Print campaigns
Digital comms
Social media

The Brief
Having expanded from their headquarters in Milan to the King's Road in London, the second-hand luxury fashion reseller, Lampoo, asked us to create a campaign promoting both the selling and purchase of preloved fashion via lampoo.com.
This campaign was about changing attitudes and mindsets regarding the 'ownership' of luxury and the impact it has on the environment, not to mention it being the healthy choice for your conscience, wallet and lifestyle.
We saw the upcoming new year as an opportunity to create a campaign encouraging a wardrobe detox.
Expertise
Campaign concept creation
Art direction
Photography
Copywriting
Advertising
Print campaigns
Digital comms
Social media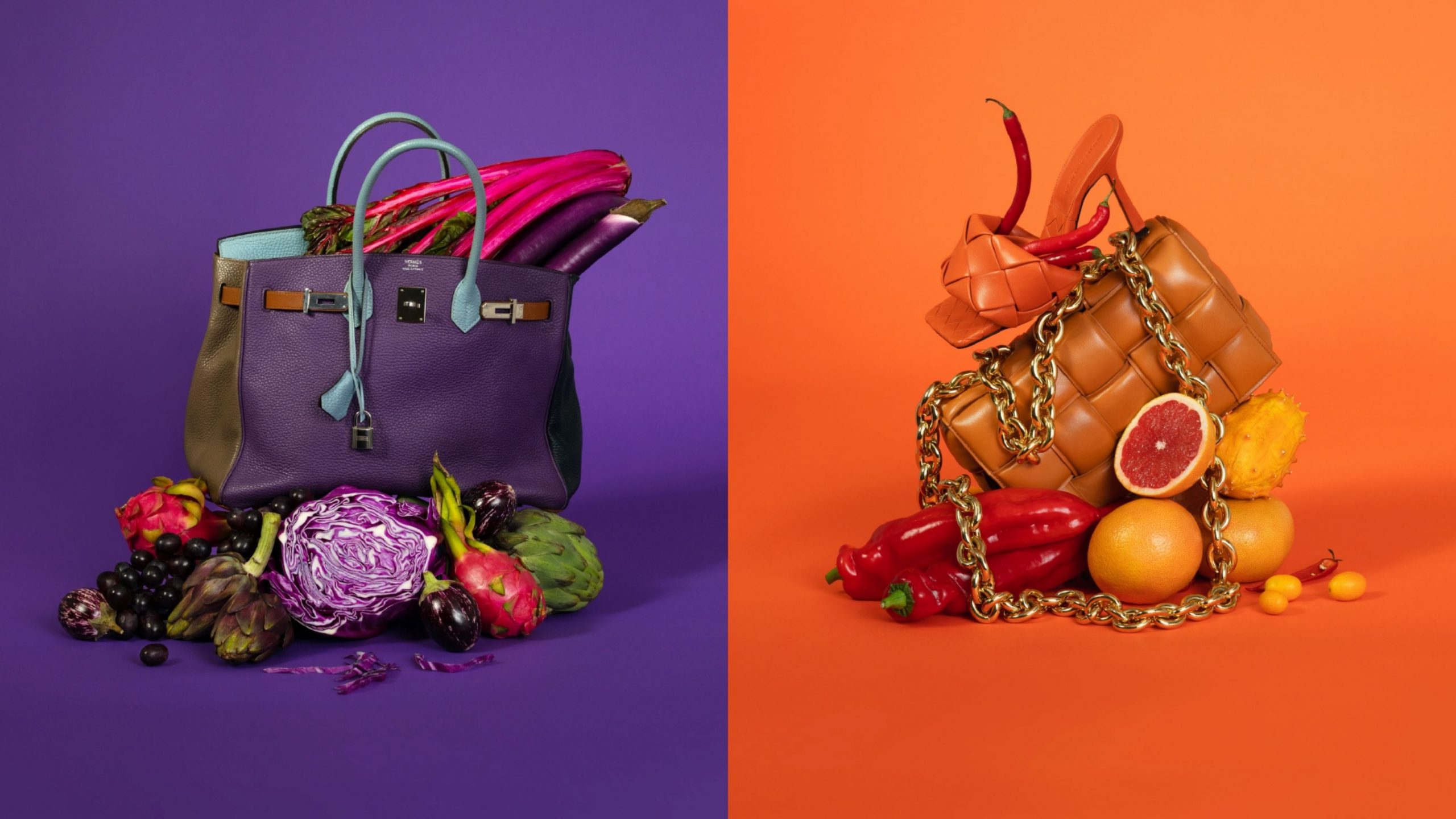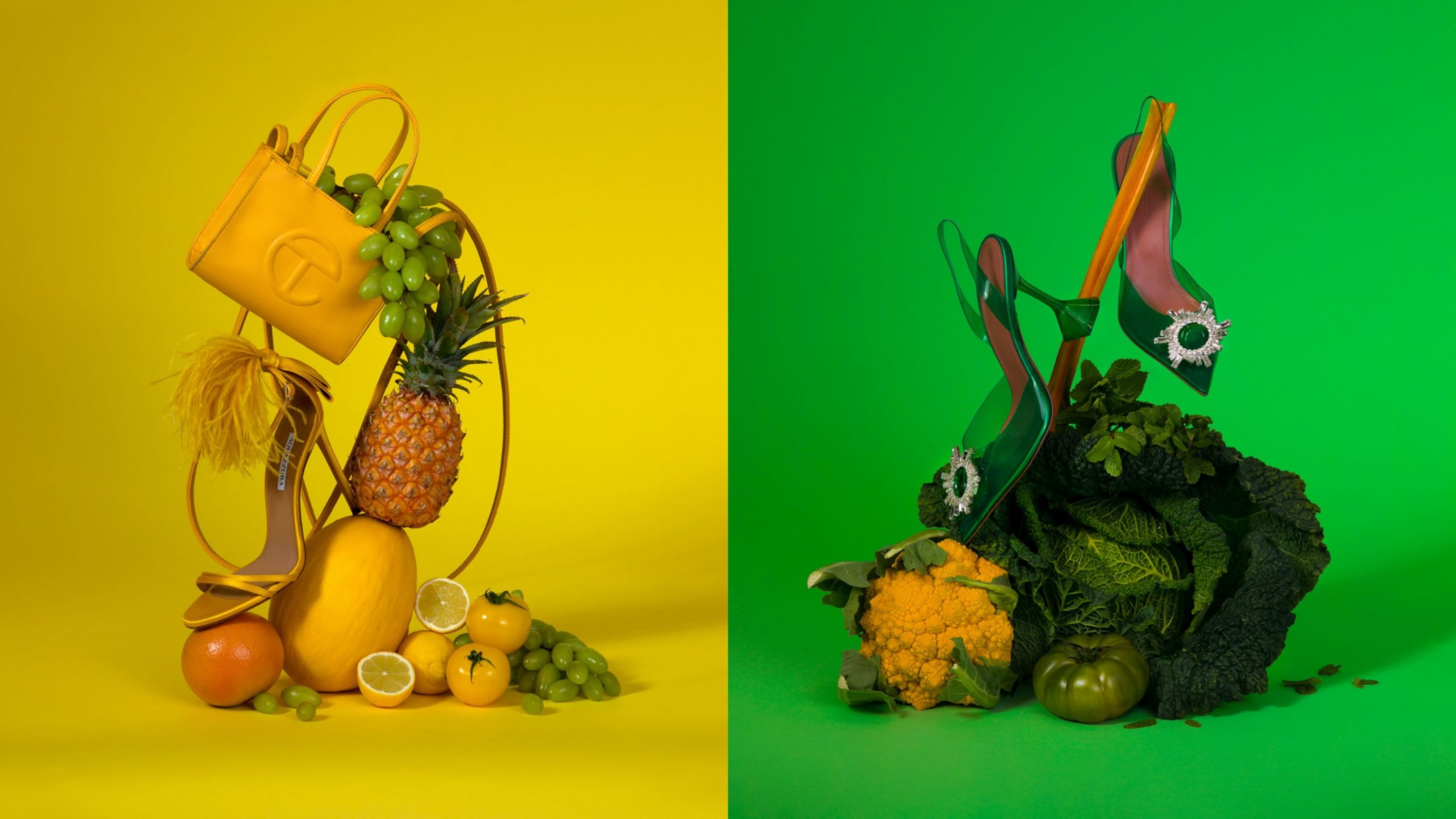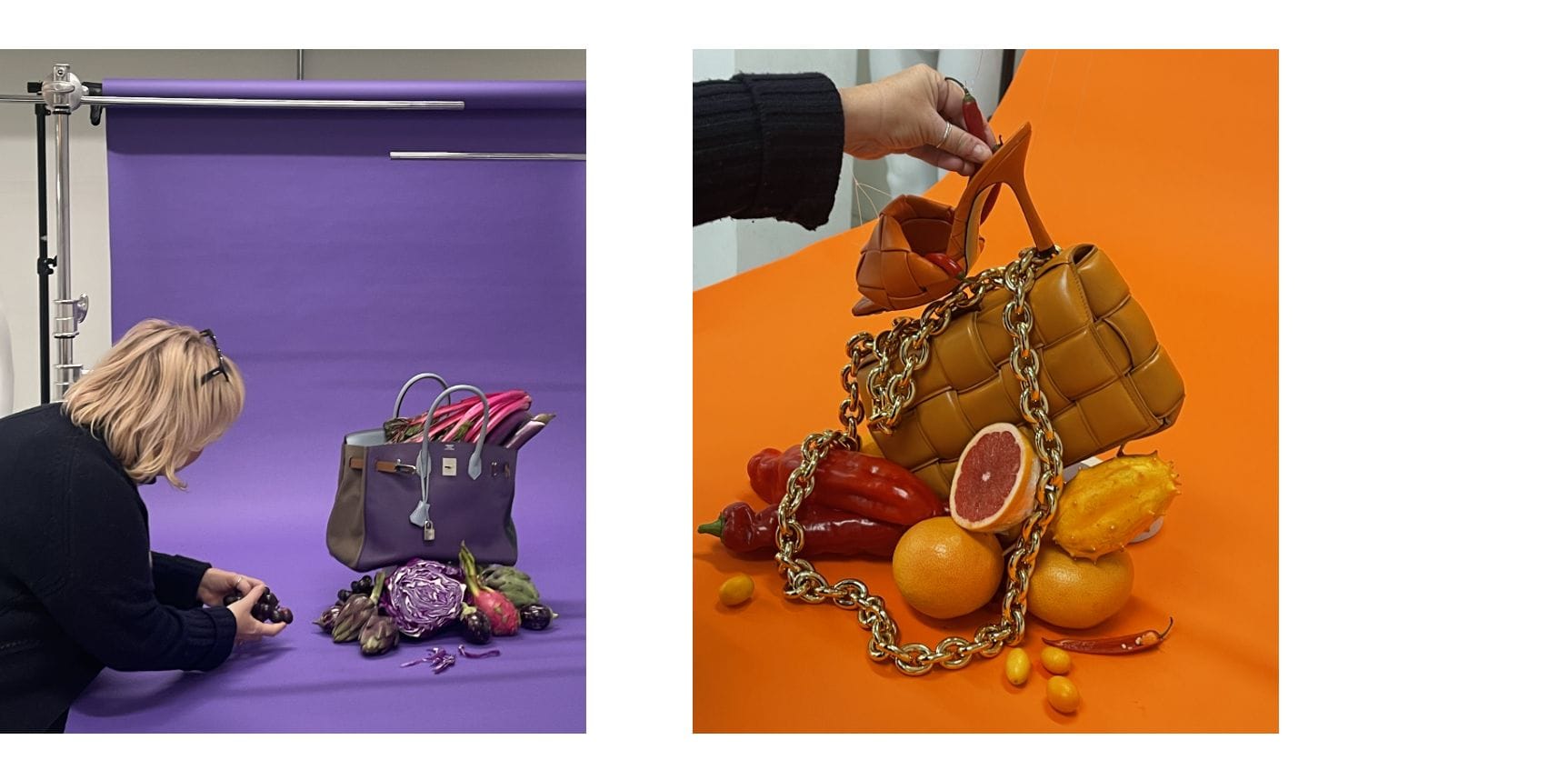 Our answer
After researching and discussing customer trends we wanted to use the campaign to highlight the more sustainable way to stay fashionable. Playing on the trend of everyone seeking to develop 'healthier habits', we introduced an eye-catching, quirky aspect to the campaign.
Our visuals artistically used fruit and vegetables as the sculptural support for a selection of designer handbags and shoes that we captured via a photo shoot. This colour coordinated still-life was emblazoned with the headline: 'It's time to change your fashion habits.'
The print campaign appeared on wild posting sites across central London and Milan as well as social media, with a gifting stunt planned for fashion press.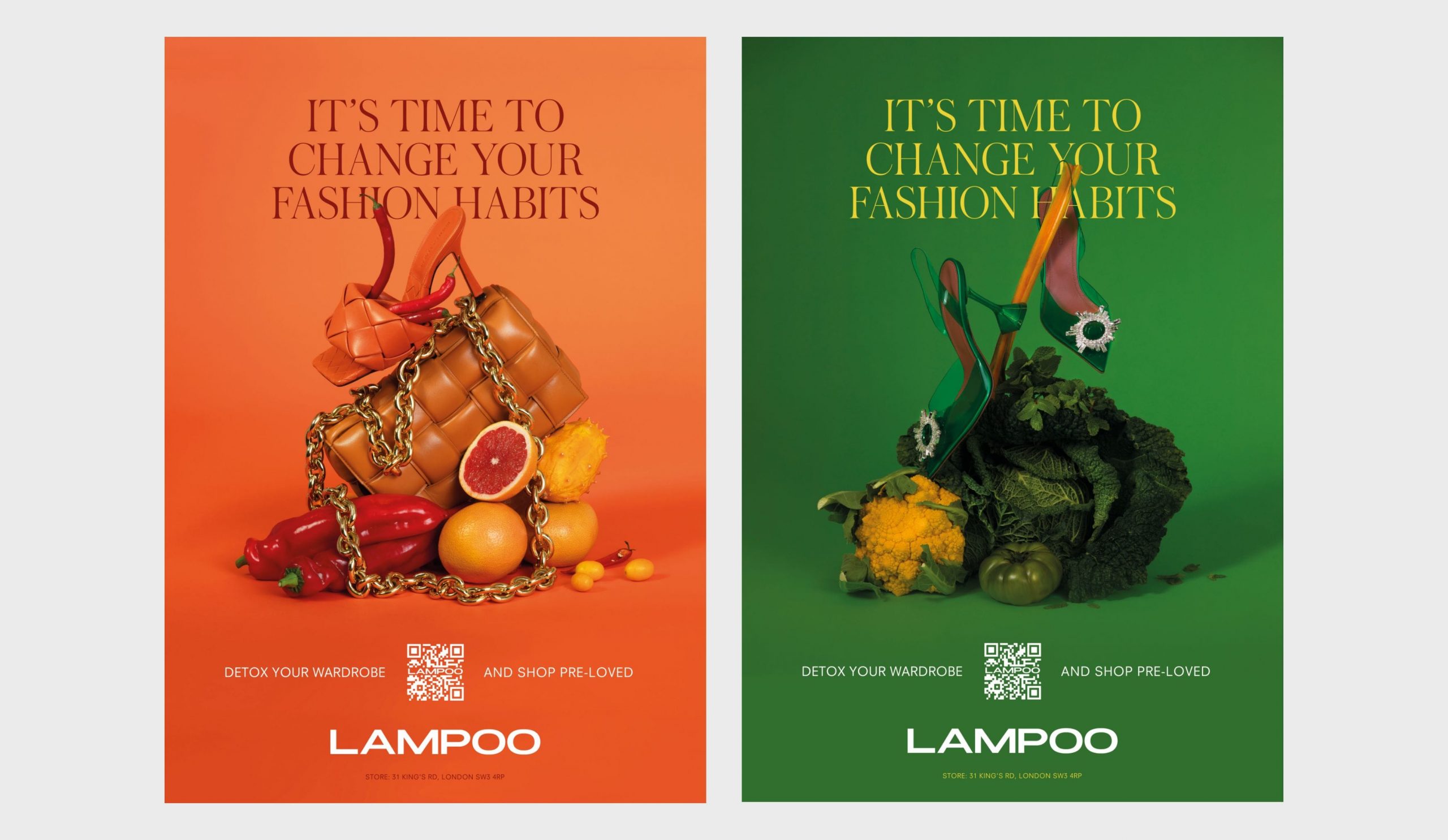 The juxtaposition of a £18,000 Hermes bag suspended on a mountain of purple fruit and vegetables captured people's attention. Using the convenient QR code, customers scanned to find out just how easy, simple and chic it was to have designer gems delivered to your door at a fraction of the retail price.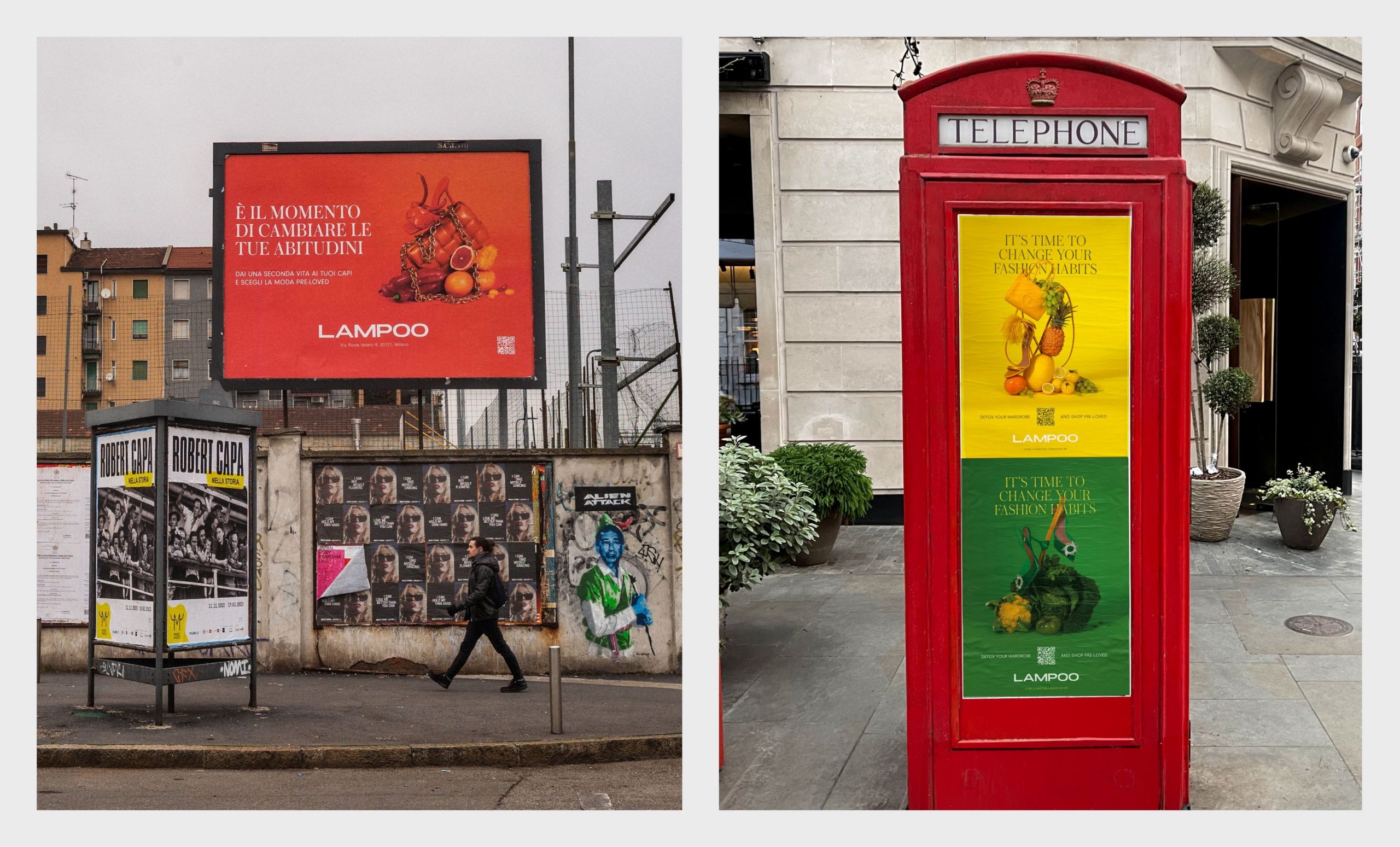 The impact
The campaign was posted on Lampoo's social media and hundreds of posters were spread across the fashion districts of London and Milan. The vibrant colour palette, artistic visual and clear message burst through the grey January landscape of the cities.