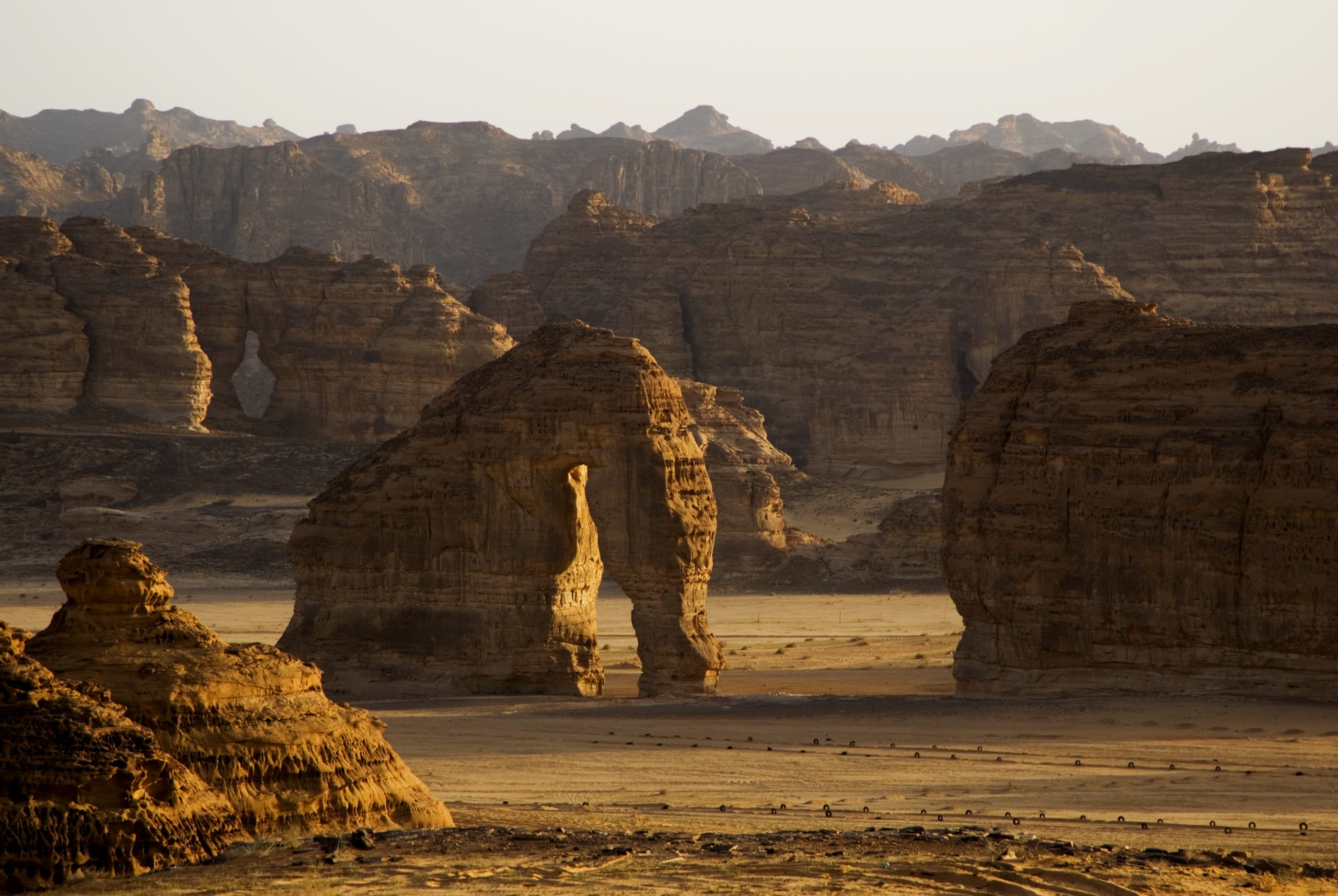 Article
Alula: The renaissance of luxury travel
Alula, a peerless oasis unfurling into the sphere of elite luxury, is fast becoming the coveted winter sanctuary for the world's uber-affluent. Deeply rooted in its historical and cultural lineage, this Middle Eastern gemstone is undergoing an awe-inspiring metamorphosis into the world's most sought-after luxury destination. Stand aside, towering crystal giants of Abu Dhabi, and step back, the extravagant grandeur of Qatar. Alula, the novel emblem of Saudi Arabia's dedicated Vision 2030, exudes a charm uniquely of its own.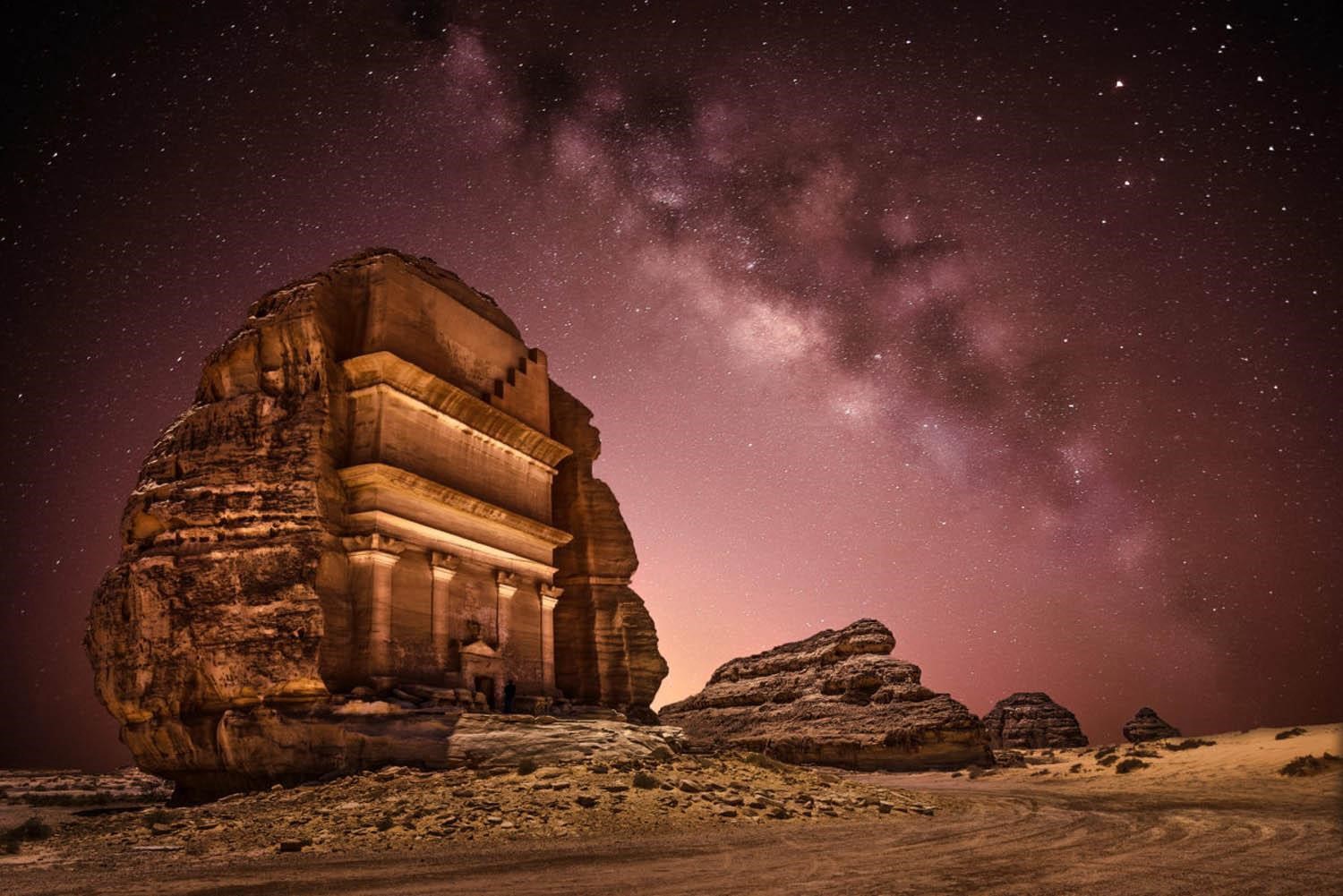 In Alula, the whisperings of ancient civilisations echo across the millennia-old tombs etched into the stony faces of Al-Khuraymat and Sharaan, while the UNESCO World Heritage Site of Hegra offers vibrant evidence of cultures long past. Covering 98% of Alula's 22,561 square kilometres, a sprawling archaeological footprint invites discerning tourists to venture, discover, and be enthralled by history.
But how you might ask, does one smoothly transition from an ancient world into an ultra-modern social media era without compromising cultural integrity? Especially one which has almost a quarter of a million #hashtag mentions on Instagram and millions of views on TikTok.
The custodians of Alula, the Royal Commission for Alula (RCU), are forging a harmonious pathway. Their visionary approach to the region's development retains a sacred reverence for natural and cultural landscapes, anchoring sustainability at the heart of Alula's transformation.
This commitment to sustainable luxury has found resonance with global luxury brands and visionary architects, who are planting their flags firmly in Alula's golden sands. The Jean Nouvel-designed Sharaan Resort stands as an exceptional symbol of Alula's exquisitely refined blend of history, culture, and luxury – literally carved into the heart of the Sharaan Nature Reserve.
Alula's Bespoke Moments
The captivating allure of Alula reaches beyond its awe-inspiring architecture and seemingly endless stretch of golden dunes.
This new luxury paradigm has successfully married the thrill-seeking, nocturnal extravagance of those unafraid of indulgence. Lavish offerings range from adrenaline-pumping desert adventures to tranquil ambles through modern desert exhibitions, all wrapped in unprecedented levels of opulence. Maraya, a versatile concert hall that boasts the world's largest mirrored building, was the first artistic and creative spectacle that captured the world's imagination.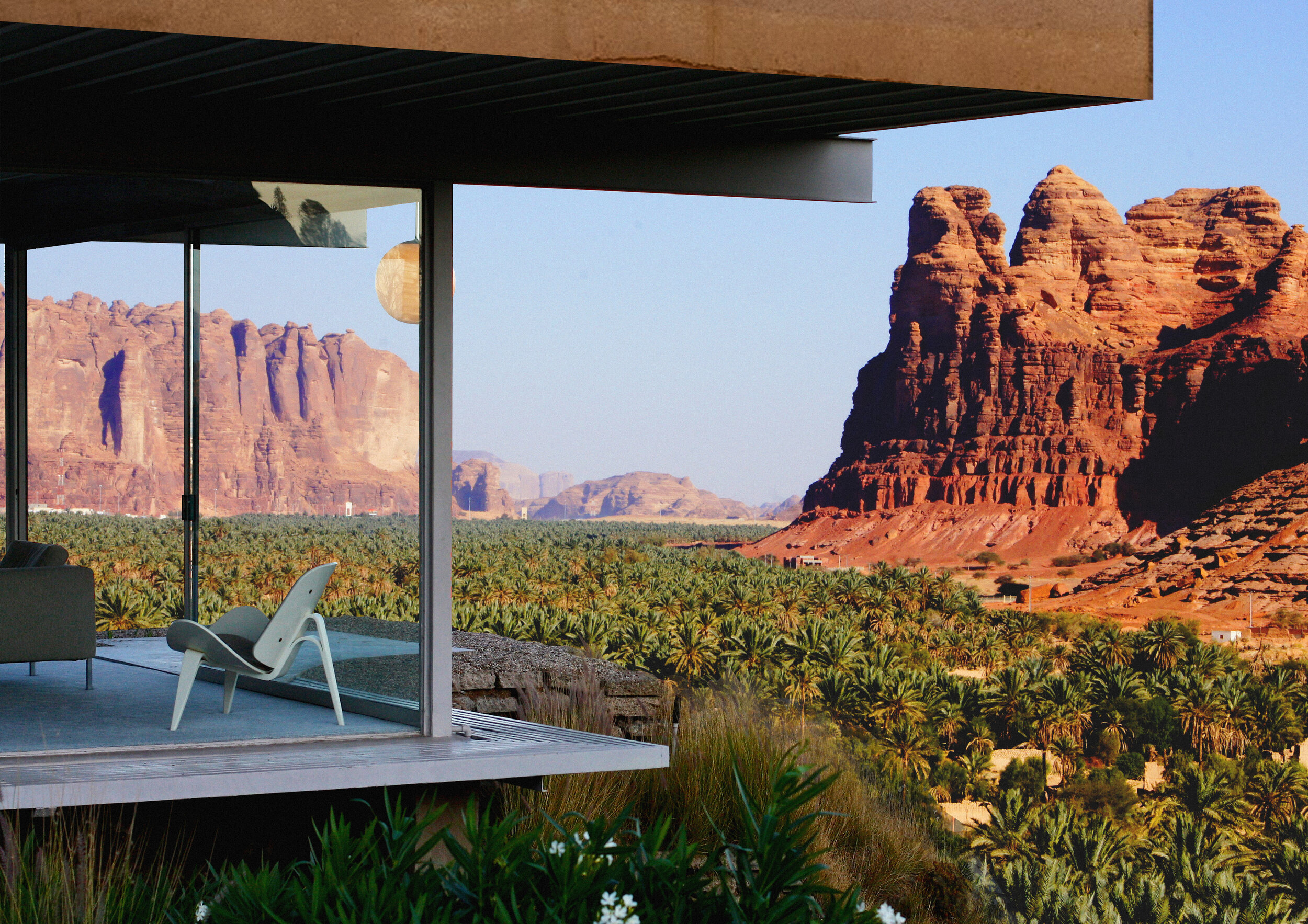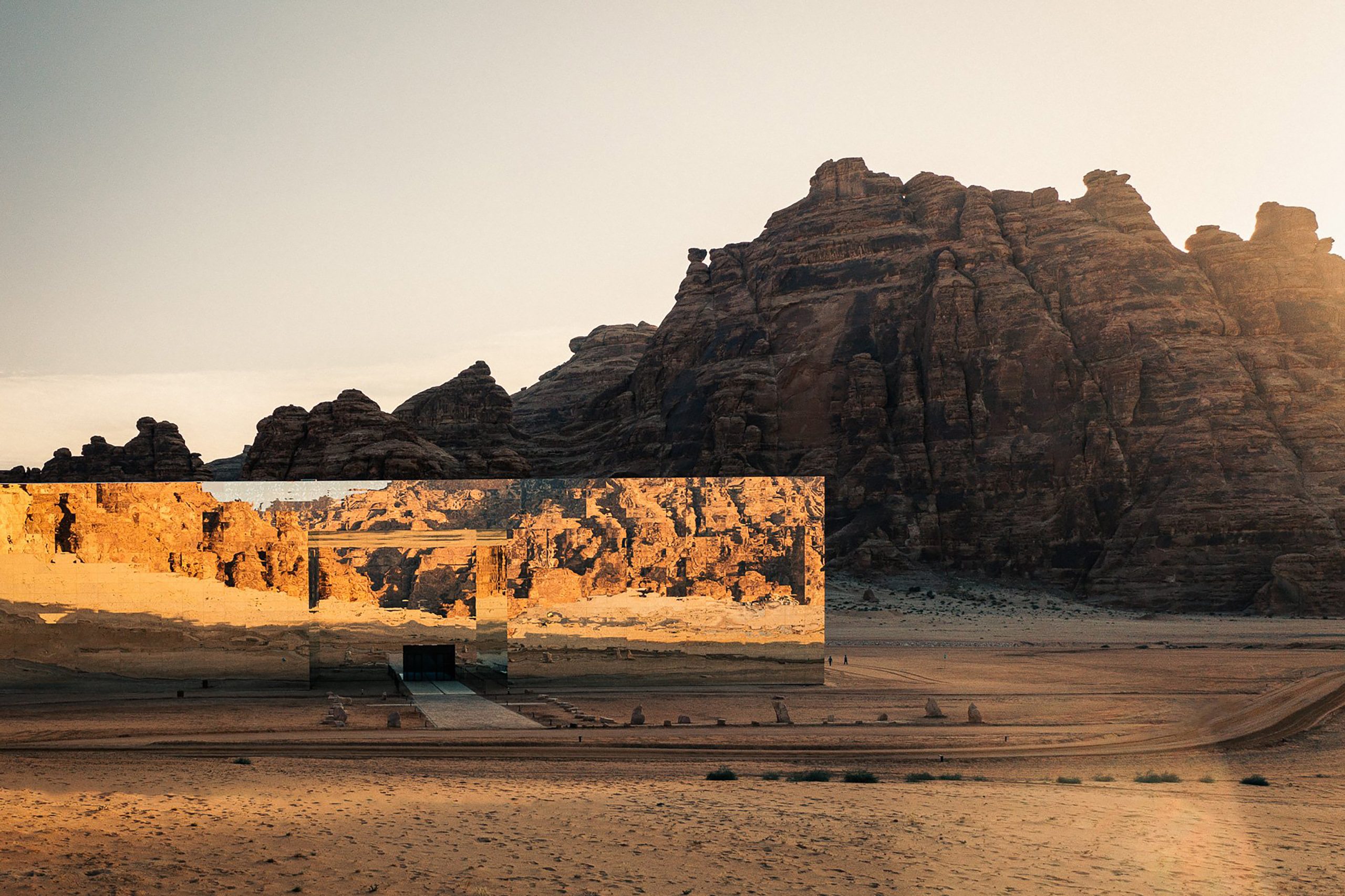 Maraya has transformed into a cultural kaleidoscope that gracefully unites and caters to diverse artistic tastes. Alula has begun hosting illustrious events such as the Winter at Tantora Festival, drawing international celebrities and high-profile luminaries. With its fusion of arts, gastronomy, and music, featuring performances by world-renowned artists such as Andrea Bocelli, John Legend, and Alicia Keys, it has rapidly evolved into an immersive, year-round haven for global luxury connoisseurs.
Redefining the Paradigm of Luxury
As Alula continues to reveal its enchanting secrets, the world watches with open mouths. For devotees of luxury and history enthusiasts alike, this land of ancient civilisations and untouched natural beauty, seamlessly integrated with cutting-edge opulence, is quickly transforming into an irresistible beacon.
So why are luxury brands so eager to claim their stake in this euphoric and tantalising paradise?
Offer luxury brands a pedestal of visibility and exclusivity, and they will flock like magpies to gleaming treasures.
Luxury brands are always quick to identify and capitalise on the next coveted destination for the luxury consumer or HNWI. Saudi Arabia is swiftly transforming into a burgeoning luxury market with a rising cadre of high-net-worth individuals. Add to this a desert's worth of investment for initiatives, and the result is a prosperous alliance that benefits all parties.
With a surge in tourism destined for the region, the government's Vision 2030 encompasses substantial investments in tourism infrastructure and initiatives to welcome international visitors.
Being early entrants or trendsetters in this arena will undoubtedly secure luxury clients and jet-setting elites within the brands' realm.
In this landscape rich in cultural heritage and luxuriant in high-end indulgence, distinguished global brands like Aman, Annabel's and Habitas are contributing to the vision by creating exclusive retreats. Let's delve a little deeper into these brands.
Janu – Rekindle the Soul
The globally revered luxury hotel and resort brand Aman is renowned for its holistic, location-centric ethos. Their philosophy of harmoniously blending resorts into their natural environments while providing unrivalled comfort and privacy to their guests makes it an impeccable match for Alula.
Geared for a grand unveiling in 2023/24, Aman's sister brand, Janu, aims to tap into the mindset of the vibrant, active luxury consumer, embarking on an odyssey of balance, community, and wellness. 
With a pledge to design bespoke resorts that honour the indigenous architecture and awe-inspiring landscapes of Alula, Janu is poised to create sanctuaries of novel social communities that offer unrivalled serenity and privacy to the discerning global elite.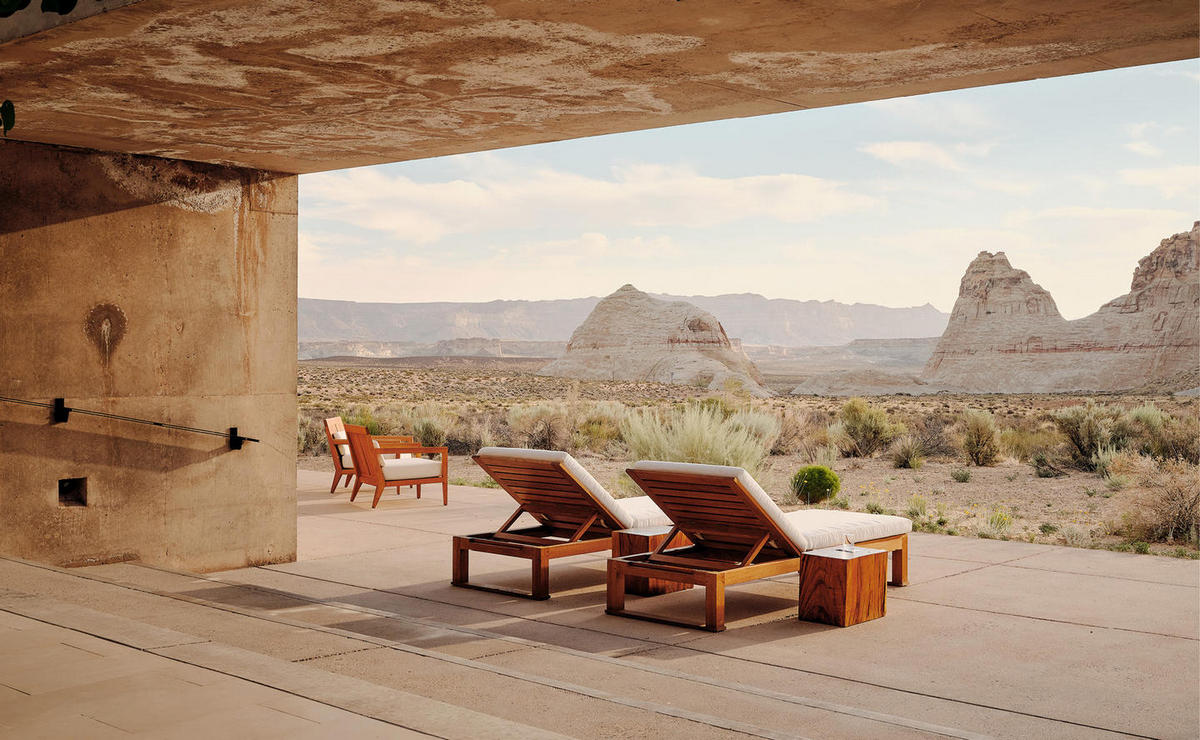 Habitas – Indulgence for the Soul
Another avant-garde luxury hospitality brand making its mark in Alula is Habitas. Their presence in Alula signifies a new era in luxury hospitality, one that prioritises sustainable, community-oriented luxury over ostentatious grandeur.
Habitas Alula is already open for bookings, offering travellers luxurious private villa tents set amidst the towering ochre sandstone cliffs and crystal clear, star-studded night skies. This purpose-built oasis for luxury customers is a sanctuary for those seeking to relax in the desert-style oasis pool or recharge with one of their unique wellness options.
Habitas is recognised for its unique philosophy of crafting immersive experiences that foster human connection, not merely opulence. Their approach to hospitality revolves around cultivating a deep sense of community, weaving local culture, sustainability, and wellness into every aspect of the guest experience. The brand's commitment to environmental sustainability and maintaining Alula's natural allure aligns seamlessly with the ethos of this luxury development project.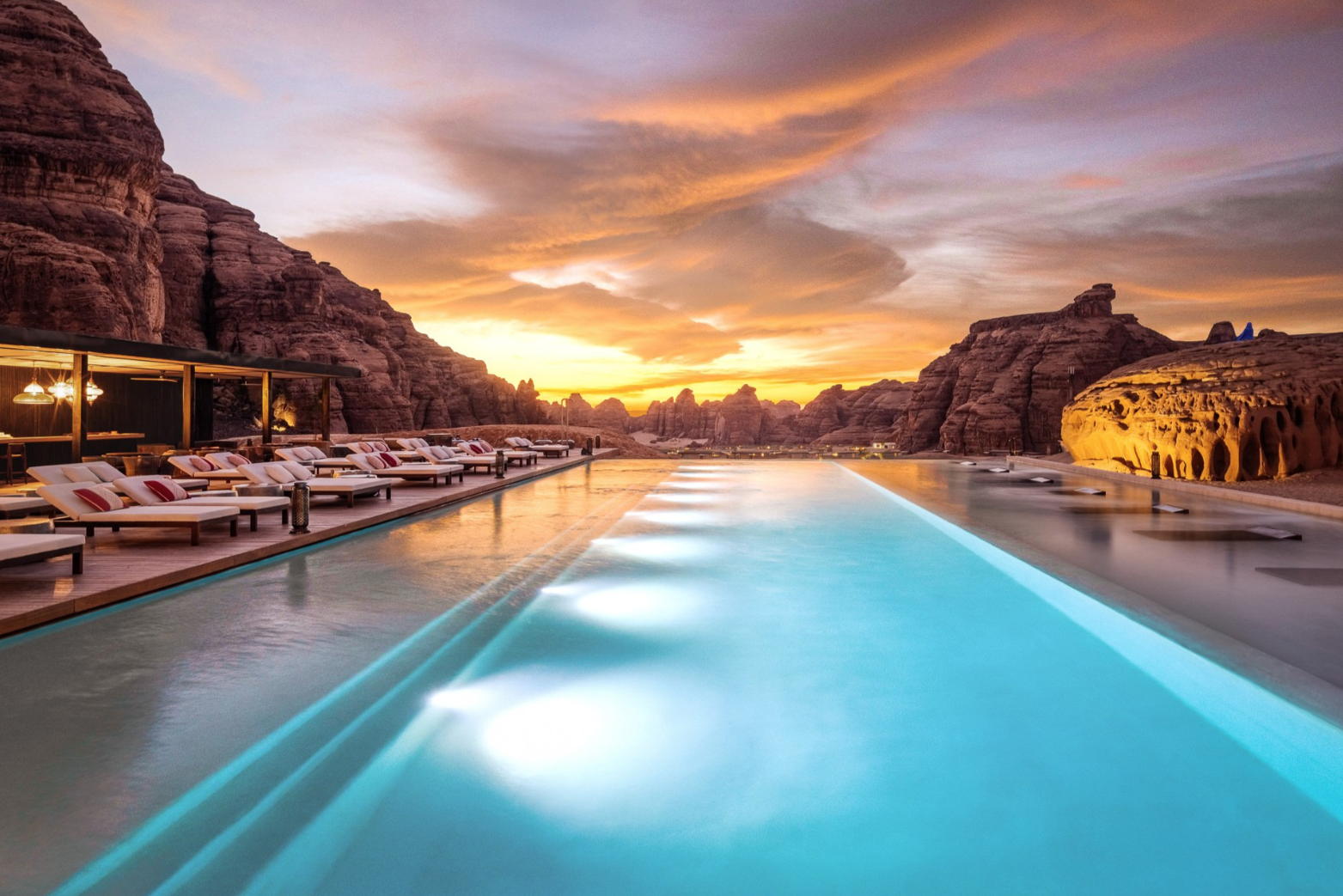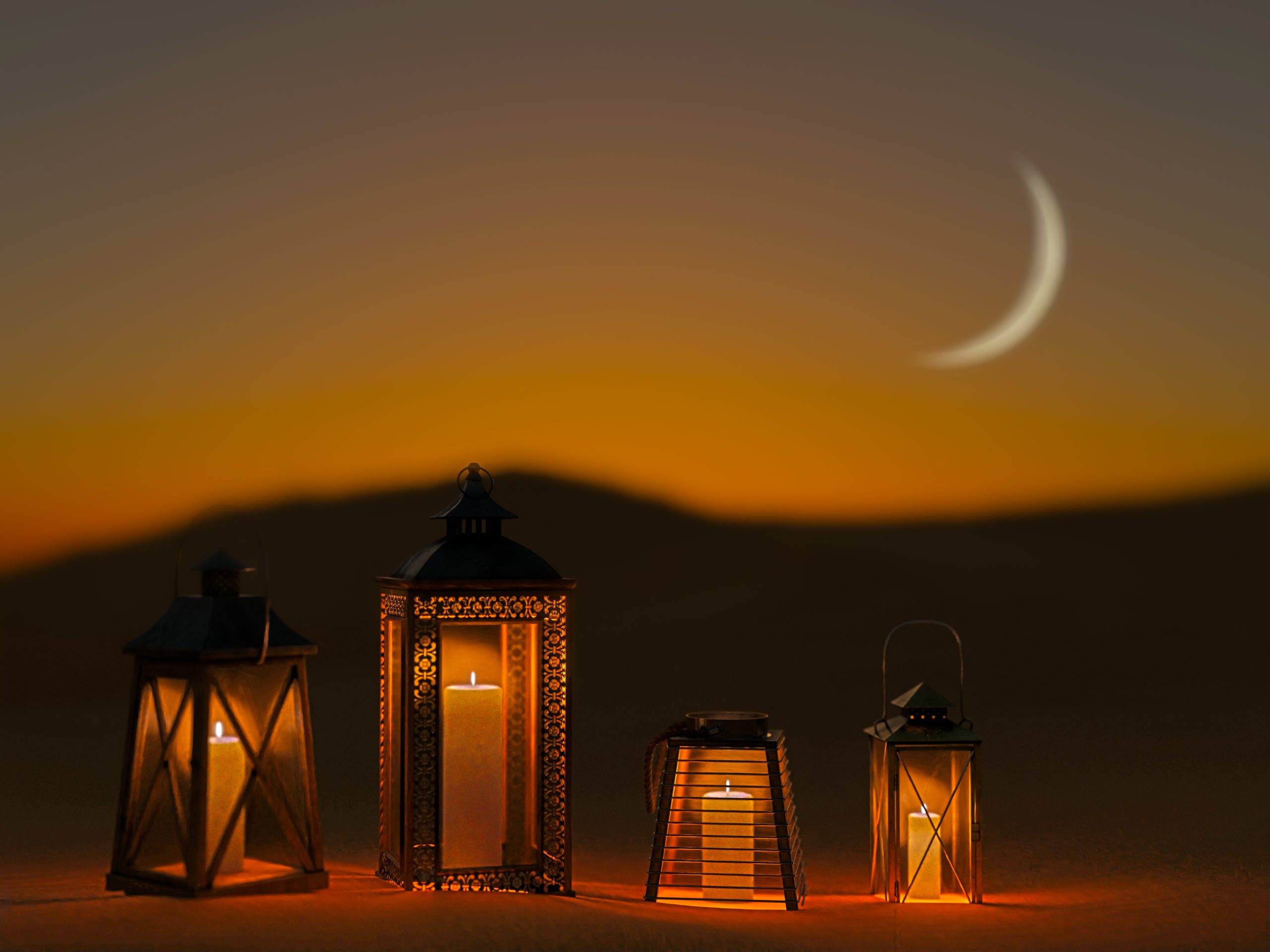 Annabels – A Birley Club's Desert Retreat
London's most iconic Private Members Club, famed for its constellation of celebrity clientele, breathtaking interiors, and stunning front door spectacles, makes a grand foray into Alula.
As part of a pop-up restaurant for the Winter at Tantoura Festival, Annabel's at Alula offers an exclusive oasis for the world's elite. Paying homage to its Mayfair origins while embracing the rich heritage and raw beauty of the surrounding landscape, its desert garden is teeming with tropical foliage and features a nocturnal symphony of live music.
Alula – The Journey Through Time Masterplan
What distinguishes Alula from other luxury destinations is the painstaking efforts to ensure the local community is integral to its growth narrative. Alula is investing in educational and vocational training programs to equip locals with the skills required for the burgeoning tourism sector. Alula's transformative journey is not just about preserving its cultural heritage but also empowering its community, making it as inclusive as possible.
Alula's metamorphosis is a resplendent illustration of how sustainability, culture, and community can harmonise harmoniously with the notion of luxury. The meticulous attention and detail infusing this monumental project are redefining the standard for the luxury tourism industry. This landmark development underscores Saudi Arabia's potential and ambitions on the global stage.
Yet, as with all games of chance, it's worth noting that the house always plays host. Others merely participate or stand from a distance, observing. The Royal Commission for Alula confirmed in 2021, a $15 Billion (USD) masterplan opportunity for public-private partnerships. 
The allure of Alula for luxury tourism is reflected in the keen interest it has garnered among hoteliers and designers, with luxury brands leading the charge. As Saudi Arabia continues to push boundaries and redefine luxury tourism, Alula is destined to command centre stage.
Image Source & Credits
Night sky: Visit Saudi
Bespoke Moments: Alula Development ON+CITIES & AFALULA
Maraya: Tanveer Badal
Amangiri Resort
Habitas Alula: Tanveer Badal
Annabels: Quivertree world